Client: SHAHI EXPORTS
Shahi Exports is India's biggest exporter of apparel. It produces women's, men's, and children's clothing, as well as home furnishings, and has a client list to be reckoned with, including Gap Inc., Walmart, H&M, JCPenny, PVH, and Target among others.
Over 1,00,000 employees, of whom more than 70,000 are factory workers
43 manufacturing facilities in six regions
Production capacity of 150 million pieces per year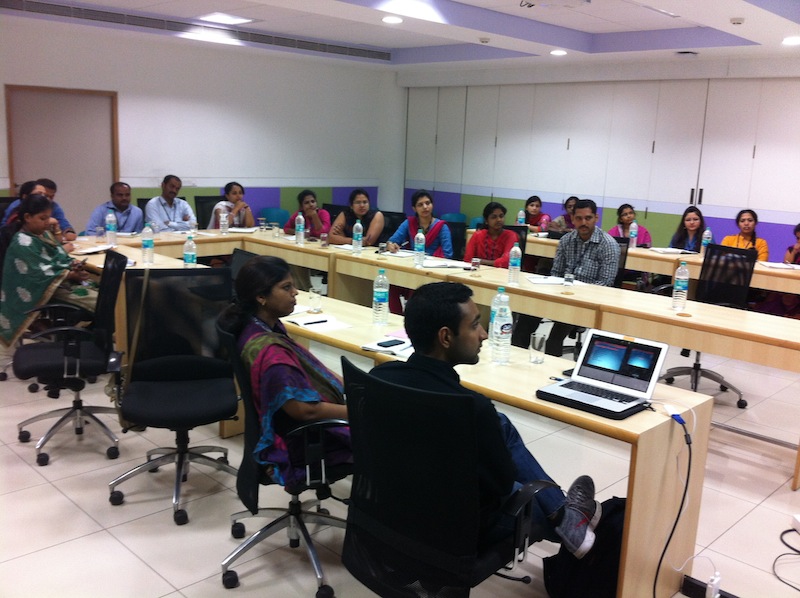 THE CHALLENGE:
The initial challenge was to build a sustainable, impactful CSR strategy that generates shared value for employees, the community and the business. Now we are translating Shahi's responsible approach into a powerful brand positioning that places the company at the forefront of conscious manufacturing in India.
THE APPROACH:
Shahi operates in one the most competitive industries in India, and one of the most controversial industries in the world in the 21st century. A series of "sweatshop" exposes of big brands, combined with tragic disasters in garment factories in Bangladesh and elsewhere, has put the garment industry on the ethical map and made responsible practices more important than ever.
Our role with Shahi was to build on its existing ethical operations and CSR programming to create a new strategy that not only maintains its values of worker welfare and positive community impact, but also generates tangible value for the business as part of a "shared value" approach. Following an extensive round of research, including quantitative surveys across 1200 factory employees and 500 corporate staff, we completed the first round of a co-created CSR strategy that aims to generate this shared value for employees, the community, and the business. This strategy was articulated in a CSR Policy that complies the regulations set out in the Companies Act, 2013.
In 2017 we produced Shahi's first ever piece of direct worker communications; an illustrated pocket handbook outlining Shahi's commitments, workers' rights, mutual responsibilities, and access to grievance mechanisms. The colourful, friendly guide was produced in four local languages and will be distributed across Shahi's workforce as part of a new identity lanyard to ensure everyone has constant access to critical information. A digital version is in development for bluetooth to basic smart phones.
We are currently working with multiple stakeholders across the business led by the Operational Development team to create Shahi's first ever brand positioning and sustainability communications. Key components in this will be to define and articulate the Shahi way of working, and to utlise extensive research that the company has undertaken on its social impact to build a credible basis to demonstrate Shahi's commitment to ethical and responsible practices.
We're extremely lucky to work with an incredibly smart and visionary team at Shahi. Collectively we're working towards making this a flagship project not only for Shahi but for the garment industry in India and around the world.
PROJECT STATUS:
Our work on Shahi's brand positioning was completed in early 2017 and the full corporate website will be live in autumn 2017.
FROM THE CLIENT
"We were looking for a partner who could help us develop Shahi's CSR approach and understand how to articulate this to our stakeholders. We now value the partnership we've created as DOT clearly understands the key role that private firms can play in development and how to speak about this topic in effective ways. Shahi will continue to push the envelope in creating social impact and the involvement of DOT in this process is key."
- Anant Ahuja