Client: BRITISH COUNCIL INDIA
The British Council is a cultural relations organisation, connecting people around the world with creative ideas and educational opportunities from the UK. In India, as elsewhere, they are responsible for providing English language education, showcasing art and culture from the UK, and supporting numerous cross-cultural initiatives in the areas of education and creativity.
THE CHALLENGE:
To create innovative and collaborative brand partnerships that go beyond traditional sponsorship models to capitalise on the unique value of cultural properties.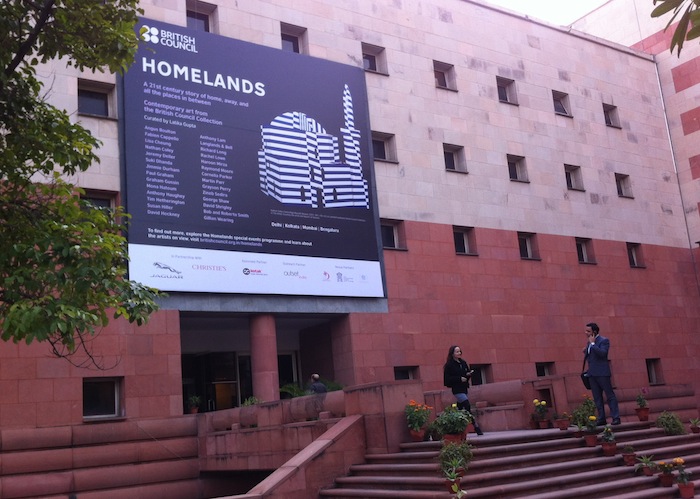 THE APPROACH:
Do One Thing worked as Partnership Consultant for the British Council's major visual arts exhibition of 2013, Homelands, a collection of works from 28 leading contemporary artists that is touring India from January to July.
Our remit included sourcing and negotiating brand partners for the exhibition tour and providing relationship management throughout. This involved working collaboratively on communications and event planning to ensure that the British Council and all its brand partners received the best possible value from the partnerships.
We also created added-value events and initiatives for partners including private tours for Kotak's customers, a series of panel discussions for Christie's and an off-shoot exhibition from a workshop supported by Outset India.
PROJECT STATUS:
The exhibition launched in Delhi on 22 Jan 2013 and closed in Bengaluru in September 2013. The partners we brought on board included Jaguar, Christie's, Kotak Mahindra Bank Limited and Outset India, as well as local hospitality partners such as Chez Nini, Finlandia and Taj Hotels.
We were privileged to work as part of a fantastic team on this project, which included the British Council, Asia Art Projects (production and project management), and Flint Asia (press and PR).